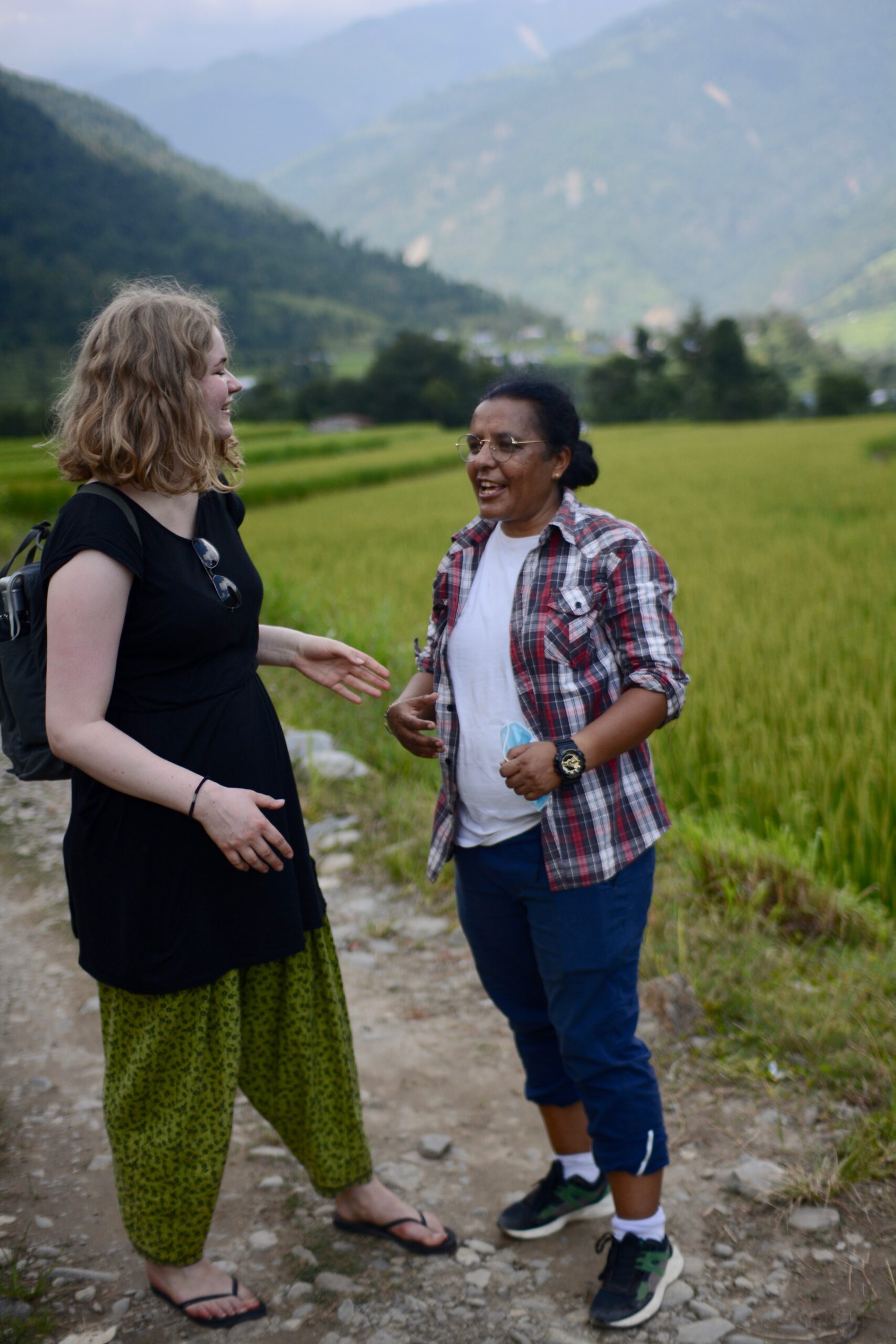 In 2011/2012, Jofrid Brennsæter and Ellen Sofie Øgaard volunteered for five months in a safe house for women and children at risk in Nepal. At that time we were both 19 years old.
During this period, we spent lots of time with our Nepali manager, Indira Ghale. She was our didee – our older sister, and she soon became a person we looked up to. We saw her integrity and how she spent her life – constantly helping and caring for others, and fighting for freedom for the disadvantaged and oppressed. We saw that she had impact on many people's lives. To help girls out of the brutal sex-industry and trafficking was one of the things that concerned her the most.
After we had worked closely with Indira for 2-3 months, we asked her what she would do if money were not a problem. She though of it for a few minutes and replied: "Many of the girls who work in the sex-industry want to go to school, but lack the financial resources to do so. My dream is to give these girls scholarships for studies, so they get knowledge and power to change the society of Nepal. I want to follow up these students – give them guidance and advice, and make sure they will be set free from the sex-industry and all the damage it has inflicted on them."
The three of us went through the details, and we started to realize the potential of what we could do. We were from a country where most people had more than they needed; she worked among people that lacked a lot of things.
Some of our friends and family back in Norway took the challenge to sponsor the education of a girl in Nepal. Indira found girls who worked in the sex-industry and girls who were at risk of ending up there. She asked them what they wanted to do with their lives and found great excitement in the opportunity to go to school. She picked out 17 of the applicants and the project had started. Soon we got reports from Nepal of good results on the exams, and we felt the joy of being part of something big.
The project started in January 2012 and in April 2013 we established SHE=Precious as an organization.