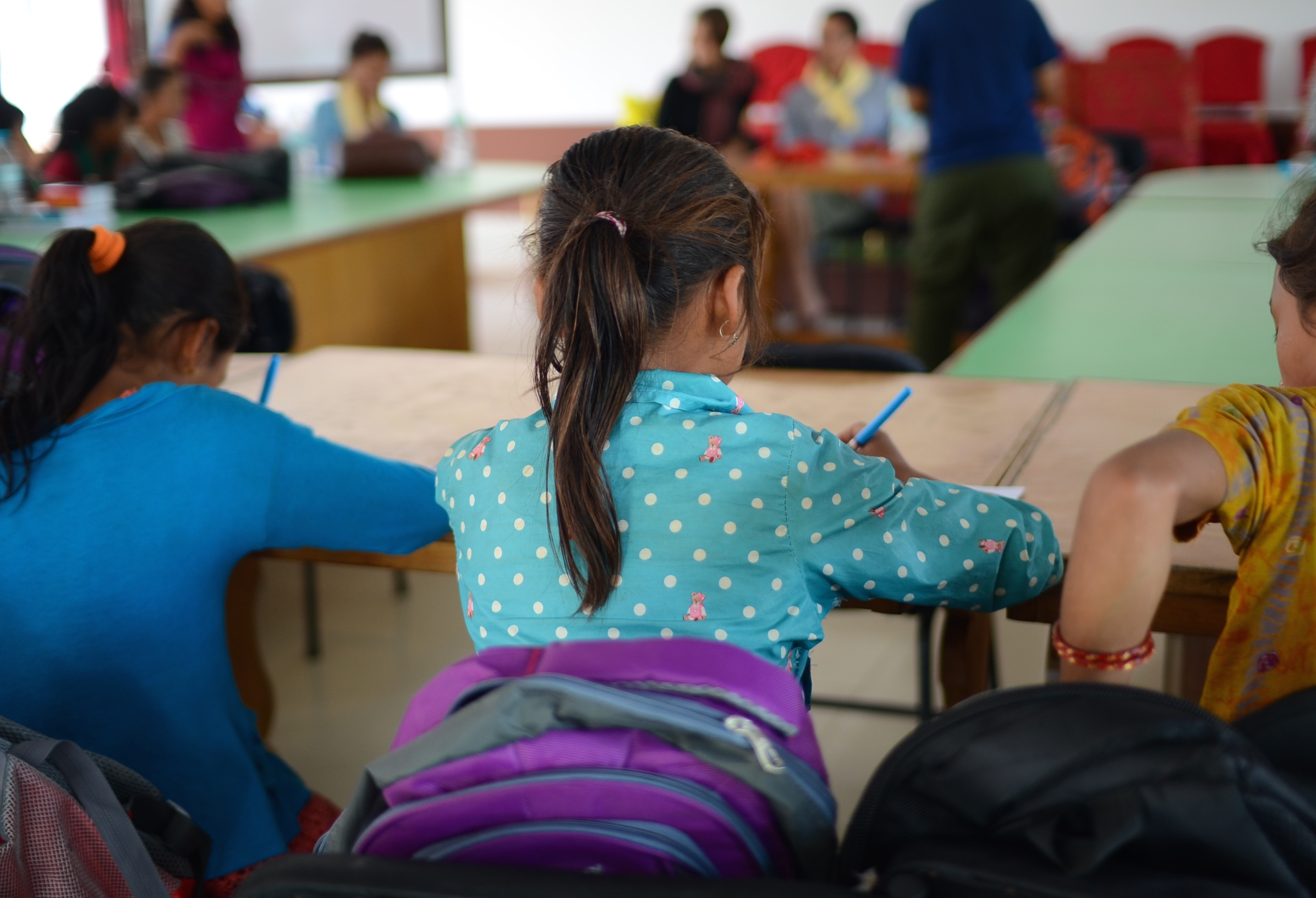 Currently, there are 95 girls and 7 boys in Nepal who receive scholarships from SHE=Precious. The youngest girl is six years old and the oldest is about 22. Twelve of the girls study higher education.
30 of the girls attend public schools in the capital, Kathmandu. They all have different stories, but have either worked in prostitution or are at risk of ending there, have been victims of human trafficking or have been brutally abused. Due to lack of financial resources they are not able to pay education fees or school materials themselves, and depend on the scholarships to get out of their situation. Therefore, the girls mostly are highly motivated to study, get good results on their exams and consider it a great privilege to get such an opportunity.
The remaining girls and the boys live in the districts of Nuwakot and Sindhupalchowk. This is only few miles away from the capital, but in terms of infrastructure, education level and social standards the distance is much longer. Young girls who live here are at a high risk of becoming victims of human trafficking. This is a pioneer project, and it is great to be part of preventing trafficking in these areas, as well as changing the future of these girls.
Several of the girls struggle with a traumatic past. Therefore, we make sure they receive good follow-up from our Nepalese partners, and have the chance to talk to a counselor.